William P. Ramey, III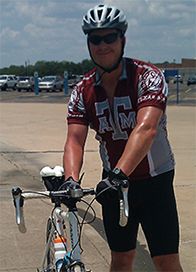 William P. Ramey III is the founding partner of Ramey & Schwaller, LLP. His practice concentrates on obtaining, enforcing and licensing intellectual property, including patents, trademarks, copyrights and trade secrets. He also has extensive technical and patent prosecution/preparation experience. Bill has successfully navigated numerous patent, trade secret, trademark and copyright disputes. His experience includes the preparation of numerous opinions on intellectual property rights regarding validity, infringement and freedom to operate. He has written more than 300 patents and prosecuted many more.
Prior to founding Ramey & Schwaller, LLP, Bill was an associate chair of the litigation practice group at a 70-person intellectual property boutique. He has substantial experience as a first-chair lawyer litigating intellectual property and related trade secret disputes, and developing a specialty in complex business processes, including software logical architecture (such as ERP systems of SAP, MRO, Ariba, IBM, and Oracle components, including SAP R/3, SAP ECC(6.0), SAP EBP, SAP SRM 4.0 and 5.0, SAP SUS, SAP MDM, SAP BW, SAP XI, IBM Maximo in a purchase-to pay environment, electronic procurement). Bill's experience further includes drafting and prosecuting patent applications, conducting prior art searches and drafting opinions, including patentability, non-infringement/infringement, validity and freedom to practice.
Over the course of Bill's legal practice, he has gained outstanding experience with numerous technologies:
Biochemistry
Cell immunology
Small molecule and cell biology
Mechanical, including oil field technology and service tools
Medical devices
Complex mechanical applications related to downhole applications and methods
Chemical, including applications related to the polymer arts and agricultural chemicals and equipment; and electrical, including computer programs and semiconductors
Bill also worked as a patent attorney for a Fortune 500 firm, where he performed due diligence for clients; assessment of portfolios for acquisition of new technologies and assessing the patent positions of the entities for acquisition; negotiating and reviewing contracts; drafting and advising on Abbreviated New Drug Application (ANDA) procedures; and conducting intellectual property related training to maximize the capture of the company's IP.
Bill and his wife, Kelly, are experiencing the joys of parenthood with their daughter who was born in 2012. He enjoys reading and is a voracious gardener. When he and his family travel, they enjoy camping, hunting, fishing and mountain climbing, particularly in northern Utah's High Uintas. He is active in St. Martins Episcopal Church, the Houston Striders running club, Texas Master Naturalists, Houston Zoo, The Houston Wellness Project and Sharks-R-Us (a Houston Rodeo Bar-B-Q team), and is a master mason in the Freemasons.